Writing Fables
How-To lesson Plans for Writing a Fable
Writing fables teaches students to recognize and apply a predictable, concise narrative structure to original stories. Use this easy lesson plan for writing a fable.
Perhaps the best known creator of many of the fables read and discussed today, Aesop was a sixth-century Greek slave. He developed a reputation for wise and great wit through the small stories he used in discussion and negotiation. While he used them as cautionary tales to suggest wise ways of behaving, over the centuries, they came to be used in educational settings to encourage moral and ethical reasoning.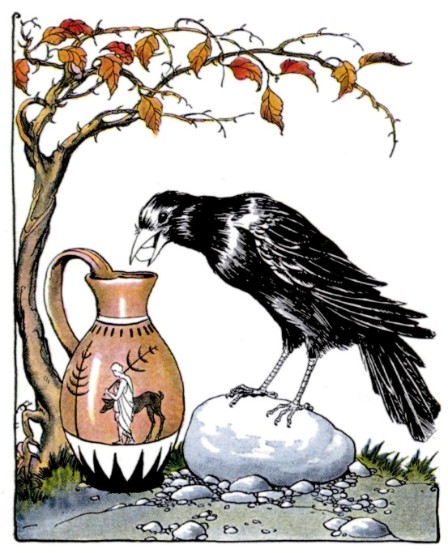 After concluding literature group immersion in Aesop's fables, you can help your students create original fables that illustrate a chosen moral. Here's a step-by-step lesson plan for writing a fable:
Step 1: What moral would you like to teach?
Together as a class, list ideas for morals. This group discussion will help kids clarify their thinking.
Step 2: Who will your characters be? How can you show that moral in a story?
Remind students that fables typically use animals to represent human traits. Try to use at least two animals that will represent opposing qualities; this helps set up the conflict or problem within the fable.
Step 3: What problem must your characters solve?
What problem must be solved in order to illustrate the moral?
Step 4: How does your fable end?
What's the solution to the problem? Remind kids that at least one of the characters must learn the valuable lesson, or moral, pre-selected by the student!
Writing original fables is a good way to use creative writing to develop critical thinking about ethical issues, consequently building moral reasoning within children. May reading and creating original fables enrich your classroom as much as it has mine!
Return from Writing Fables to Creative Writing Topics 

Return from Writing fables to Creative Writing Ideas and Activities
---
Helping You Write Across the Curriculum!
copyright 2009-2013 www.creative-writing-ideas-and-activities.com