Creative Writing Lesson Plans: From Paragraphs to Narratives
Need creative writing lesson plans to flesh out that empty spot in your plan book? A flexible creative writing lesson plan supports all the writing genres, from narratives to poetry (and everything in between!). Whether you're looking for quick, usable ideas to help your students compose stories, biographies, personal or business letters, reviews and editorials, essays or poetry, browse through the links below. Each link offers you outlines of classroom tested, hands-on writing lessons I've used successfully with my own students.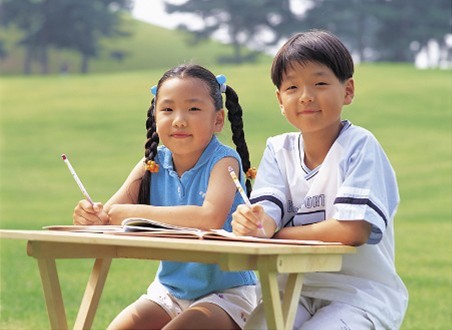 Before you begin selecting ideas and activities, however, it's important to consider the creative climate of your classroom. Writing flourishes in an atmosphere of support, where students feel confident that their voices are heard and their ideas are valued. As you put together writing lessons, keep the following points in mind. These are key components for nurturing a lively writing community among your students:
Write daily: Allow for informal, unstructured writing through journaling. By the same measure, allow for daily formalized instruction through lessons that address content, voice, style, word choice, sentence fluency, conventions, and presentation.


Generate topics for writing: Of course there will be many times when you as an instructor must assign writing topics in keeping with your school's or district's required curriculum. However, just as often, include many opportunities for kids to generate their own writing topics and ideas. This lets your students know that writing isn't just about fulfilling school assignments; rather, writing is a tool for expression of feelings, thoughts, and ideas.


Keep it simple: Allow students to write without too many restraints. Don't begin assignments with too many rules or elaborate instructions. Keep explanations clear, concise, and easy to understand.


Encourage read alouds: Students self-edit as they read aloud what they've written. They notice errors and omissions. They learn to write for an audience. Reading their writing aloud strengthens their understanding of the written word.
Enjoy the following links as you develop creative writing lesson plans for a variety of writing modes: narrative, persuasive, expository, and descriptive. May your classroom creative writing community sparkle and shine:
Writing a Personal Narrative
Writing a personal narrative in three easy lessons!
Personal Narrative Stories
Your students are the starring characters!
Personal Narrative Essay
Writing a personal narrative essay offers your students the opportunity to examine, with pen and paper, the unique experiences of their lives.
Write a Formal Letter in a Persuasive Style
Teach the fine art of persuasion while practicing how to write a business letter or a friendly one with three simple lesson ideas.
How to Write a Review
Whether you want to teach your class to write a review for a website posting or the school paper, here are three helpful lessons.
How to Write an Editorial
Your students have opinions about everything, so why not teach your class to put their views persuasively on paper?
How to Write an Essay
From the basic paragraph to the complete essay, teach your class how to write an essay in three easy lessons.
Write a News Story
With our fairy tale friends, learn how to write news articles!
How to Write a Report
Teach your class how to write a report the painless way, in three lessons for your plan book.
Creative Free Writing
Easy tips to help your students beat writer's block. A must for all creative writing lesson plans!
The Elements of Persuasive Writing
Explore the elements of persuasion creatively with the following ideas.
Writing a Persuasive Essay
Writing a persuasive essay is a snap for your students by following this simple four-step outline. Persuasive writing is even more interesting when tied into creative writing topics!
Topics for Persuasive Writing
Here's a grab bag of persuasive writing prompts designed to stimulate your students' creative bent!
Persuasive Writing Prompts
Persuasive writing topics from imaginary worlds!
Return from Creative Writing Lesson Plans to Creative Writing Ideas and Activities
---
Helping You Write Across the Curriculum!
copyright 2009-2013 www.creative-writing-ideas-and-activities.com