A Personal Narrative Essay: This is Your Life!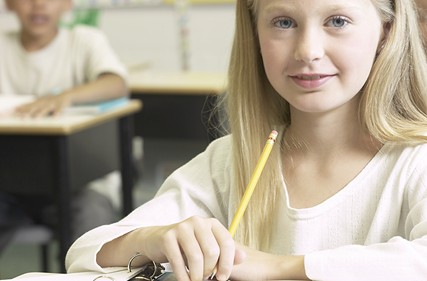 Writing a personal narrative essay offers your students the opportunity to examine, with pen and paper, the unique experiences of their lives. Unlike
personal narrative stories
, these are
memoirs
.
What follows are three distinct lessons designed to help your students get into the depth of an
autobiography
, specifically within the context of a personal narrative essay. First, your students will conduct a self-interview, looking for the main themes that run through their reflections. Then your class will write
autobiographical pieces
with supporting sentences that reinforce the "themes" of their lives. These activities are designed to be utilized over a three-day period, to gain the maximum benefit.
Let's get started!
Lesson 1: The Interview
Step 1: Explain to your class that, in order to write a memoir or a personal narrative essay, a writer must do a bit of basic research into his or her life.


Step 2: Distribute copies of the following questions to your students. Remind your class that these questions are simply a guide to help them examine their lives more closely. There are no right or wrong answers! Each child should jot down factual information, as well as thoughts and impressons to the questions below. Also, kids should feel free to add their own questions to the list:


Where and when were you born?


What are some of your childhood memories?


What are some of your hopes, dreams, and goals?


What are some of the different jobs you've performed at home or at school? What have you learned from those jobs?


Describe your family.


What are some of your favorite family memories and experiences?


What do you like to do in your free time?


Describe your talents, strengths, and interests.


What are you most proud of in your life? Describe a wonderful, magical moment in your life.
Now that your students have noted memorable influences and cornerstones of their lives thus far, have them save their responses for the next day's lesson.
Lesson 2: Get to the Point
Step 1: Have students look back through their self-interview notes from the previous lesson, looking for common themes or big ideas. Invite the class to share big ideas or themes they notice. Here are some general examples of big ideas your kids may spot:


Sports are very important in my life.


I enjoy spending most of my time with my family.


I am really good at math!


Animals are really important to me.


Step 2: Explain that the predominant themes from their self-interview notes indicate the "main ideas" of their lives. Instruct your students to choose a main idea from their notes and to write at least three supporting sentences for that specific idea. Here's an example:


Main idea:
Animals are really important to me.


Supporting sentences:
At the age of seven, I wanted to be a veterinarian.
My favorite novels and non-fiction books were about animals.
I enjoy teaching tricks to dogs.
Now that each child has identified the predominant themes of his or her life, save this simple, rough
paragraph
for the next lesson. It will serve as an outline for a personal narrative essay.
Lesson 3: This is My Life!
Step 1: Explain to your students that their "personal main ideas" will form the gist of their essays. Model for your students how to elaborate upon each supporting sentence from the previous lesson, developing them into complete paragraphs. If you haven't already done so, make sure your students understand how to write solid paragraphs. Let's draw upon our example above:


At the age of seven, I wanted to be a veterinarian. I had just gotten my first puppy, a German shepherd-collie mix. We took him to a veterinarian in nearby Reidsville for his first round of vaccines. I had never watched an animal doctor at work before, and I was fascinated. From that moment, I was determined to help animals everywhere have a better life.


Step 2: Instruct each student to write a beginning paragraph using the "main idea" identified in the previous lesson. This paragraph introduces the theme of the personal narrative essay. Each supporting sentence follows with its own complete paragraph, offering specific details elaborating upon the essay's theme. Complete rough drafts, then revise and edit as needed.
Enjoy an afternoon of read alouds, as your kids share what makes their lives special, memorable, and unique! See these pages for complementary information on
how to write an autobiography
and
how to write a memoir
. Click here for a treasure trove of
autobiographical project ideas
. Visit these articles for more ideas for
writing a personal narrative
, as well as creating
first person point-of-view stories
.
Return from Personal Narrative Essay to Creative Writing Lesson Plans
Return from Personal Narrative Essay to Creative Writing Ideas and Activities
---
Helping You Write Across the Curriculum!
copyright 2009-2013 www.creative-writing-ideas-and-activities.com